The Parish Church is open for the celebration of public Masses and Masses continue to be broadcast on 98.5FM. Please read more…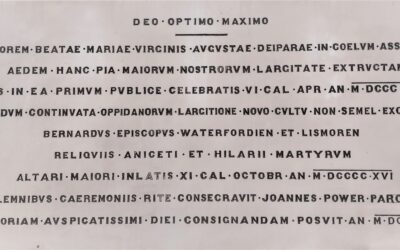 Dedication Plaque in Latin at the top left-hand side of St. Mary's Parish Church, just left of the confession box and underneath the stained glass window, which is dedicated to the Blessed Virgin Mary, the August Mother of God, assumed into Heaven.
'Be Still in the Presence of the Lord' – a day of retreat for Extraordinary Ministers of Holy Communion in Mount Melleray Abbey on Saturday 10th June at 10.30am. Please read more…
Please contact the Parish Office on 058-42374 in relation to Baptisms. Information relating to Baptisms and Baptism Request Forms can be downloaded here…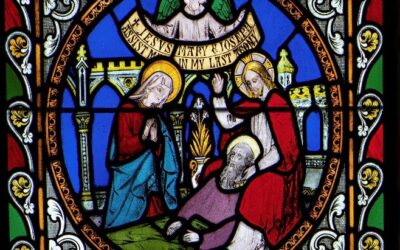 St. Joseph and the Stained Glass Windows in St. Mary's Parish Church. Please read more…
Our Mission Statement:
To develop and strengthen the Catholic faith; to be a support for all those living in the community by reaching out, building community spirit, and by living and promoting the Gospel for today's parish.